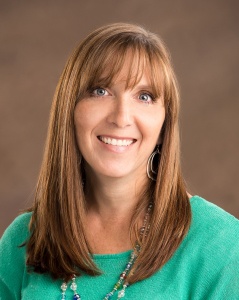 Q: Why did you decide to become a paralegal?
Mindy: I enjoyed Mock Trial in High School. I always wanted to be an attorney, but couldn't finish school when I started a family. I have had different jobs over the years, but spent over 12 years in the Mortgage industry and management. I heard about this part-time/flex position with Shirl and I have loved working here with him and the others in his office. Learning more about the legal field has been wonderful and very educational.
Q: How long have you been with the firm?
Mindy: I started in 2013.
Q: Where did you go to school?
Mindy: I started at BYU on campus and have studied through their BGS program since then. I am looking into their new online program to finish.
Q: What is your favorite type of law and favorite aspect of law?
Mindy: I love to help with the Adoption process. I have seen where we can help people in many different types of law and enjoy helping others when they can't do it themselves.
Q: What is the hardest part of your job?
Mindy: It is hard to see people in times of hardship. In most cases, if you are seeking the help of an attorney, it is not for a happy occasion. It helps knowing that we can offer assistance that they need.
Q: What's your favorite hobby?
Mindy: I love to play the piano. I used to teach on the side. I also love to read, when I have the time, but my greatest accomplishment in life are my children and now the joys of having grandchildren!
Q: What is your favorite restaurant?
Mindy: Café Rio is my favorite Mexican. I love R&R BBQ, Mo' Bettah's and Chubby's Café depending on what I am in the mood for. Still looking for a "to die for" Chinese place nearby!
Q: Where is your favorite place to vacation?
Mindy: My husband and I love to go to Cancun every year. We love to go to Southern California with the whole family. I love to take my kids to Disneyland for a couple days while we are down there too.
Q: What is a typical day look like for you?
Mindy: I catch up on the work that was done by Jackie when I was out. I read the client notes and follow-up on emails and phone calls. I also manage the office, so I pay the bills, invoice clients and keep supplies stocked. We manage the office buildings in the complex, so I also handle the day-to-day operations of that as well.
Q: How has your work affected your life and the decisions you make?
Mindy: I have learned a lot since starting to work here. I look back and see that it would have been very difficult for me to be an attorney and have had the life and time with my children that I was able to have. I do see things in a different way after being here and understand the consequences of certain choices in a different light.
Q: After working in law, what advice would you give your friends and family from the things you've seen and experienced?
Mindy: Be smart and if you ever have any doubts about anything, consult an attorney before you try to handle things on your own. It is much easier to do it the right way from the beginning than trying to clean up mistakes after the fact.