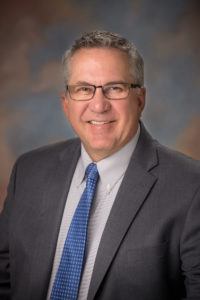 It is essential to do your research when looking for the right attorney to handle your case. You need to be aware of their practice, what they specialize in, and how they can help you. It's also important to be able to relate to them and their values, but more importantly, for them to be able to relate to you.
Getting to know your attorney shouldn't have to be difficult. We decided to get to know Shirl a little better this month and help others understand a little bit more about who he is as a person and as a lawyer.
Q: Why did you decide to become a lawyer?
Shirl: I enjoyed HS debate and went to state both junior and senior years and erroneously thought there would be a lot of that. I also had the mistaken idealistic belief that I could change the world. As I settled into my career, I realized I could actually help people within the framework of the law and constitution.
Q: How long have you been in practice?
Shirl: In October it will be 33 years, 29 years with my own firm.
Q: Where did you go to law school?
Shirl: LSU in Baton Rouge, Louisiana. Yes I am a fan of the LSU Tigers and New Orleans Saints.
Q: What is your favorite type of law and favorite aspect of practicing law?
Shirl: Personal Injury. I enjoy seeing people get well and compensated through accidents of no fault of their own. A close second is adoption law.  My favorite aspect of the job is working and meeting people and helping them solve their problems.
Q: What is the most challenging case you've ever worked on?
Shirl: A catastrophic case in which four children were severely injured in a motor vehicle accident in Wyoming, when they were returning to Pennsylvania from a vacation in Utah.
Q: Why do you think lawyers get such a bad reputation?
Shirl: Greed and misunderstanding. Attorneys do a lot of good that go unreported. There is a lot of pro-bono. (no-fee representation). I try and keep one pro-bono and one "low bono" case in my case files at all times. Also lawyers represent purportedly guilty criminal clients to ensure they are treated fairly by the state. And further that constitution guarantees are afforded them. Anything else and we are then like any other third world country.  
Q: What is the hardest part of your job?
Shirl: Helping clients understand the complexities and slowness of the legal system. The wheels of justice do indeed turn slowly but usually correctly.
Q: What's your favorite hobby?
Shirl: Golf and playing with my two year old granddaughter.
Q: What is your favorite restaurant?
Shirl: Market Street Grill and Maglebys
Q: Where is your favorite place to vacation?
Shirl: Hawaii or anywhere there is a golf course and a quiet place to read an espionage or civil war book.
Q: What is a typical day look like for you?
Shirl: Answer emails & phone calls, read staff work reports and client notes, look at task lists from the previous evening and then will start working on a prioritized list. That list includes drafting documents, reviewing, revising documents, meeting with clients and prospective clients, attending court hearings, legal research, meeting with staff members, reviewing and posting social media, returning afternoon phone calls and emails. It can also include reading, going for a walk, reviewing the calendar, miscellaneous admin items, and preparing next day's task list. If work is done, I then go golfing or catching a power nap or late p.m. matinee or bike ride.
Q: How has your work affected your life and the decisions you make?
Shirl: It has at times been all consuming. I learned to not take work home with me at an early age. I would if needed come home, eat dinner, put little ones to bed and go back to the office or get up very early, but be back for breakfast and see them off to school. Decisions were made in answer to; how would this affect my family, my clients and thirdly, me?
Q: What advice would you give to those studying law?
Shirl: Don't let it be you. Achieve balance in your life.
Q: After working in law, what advice would you give your friends and family from the things you've seen and experienced?
Shirl: Take 15-30 minutes to talk to a lawyer about a question or problem you are facing. It could save you thousands of dollars and endless hours of heartache. Read everything before signing and invoke your right to silence and counsel before speaking to law enforcement.